Solving OEM Pain Points through the IIOT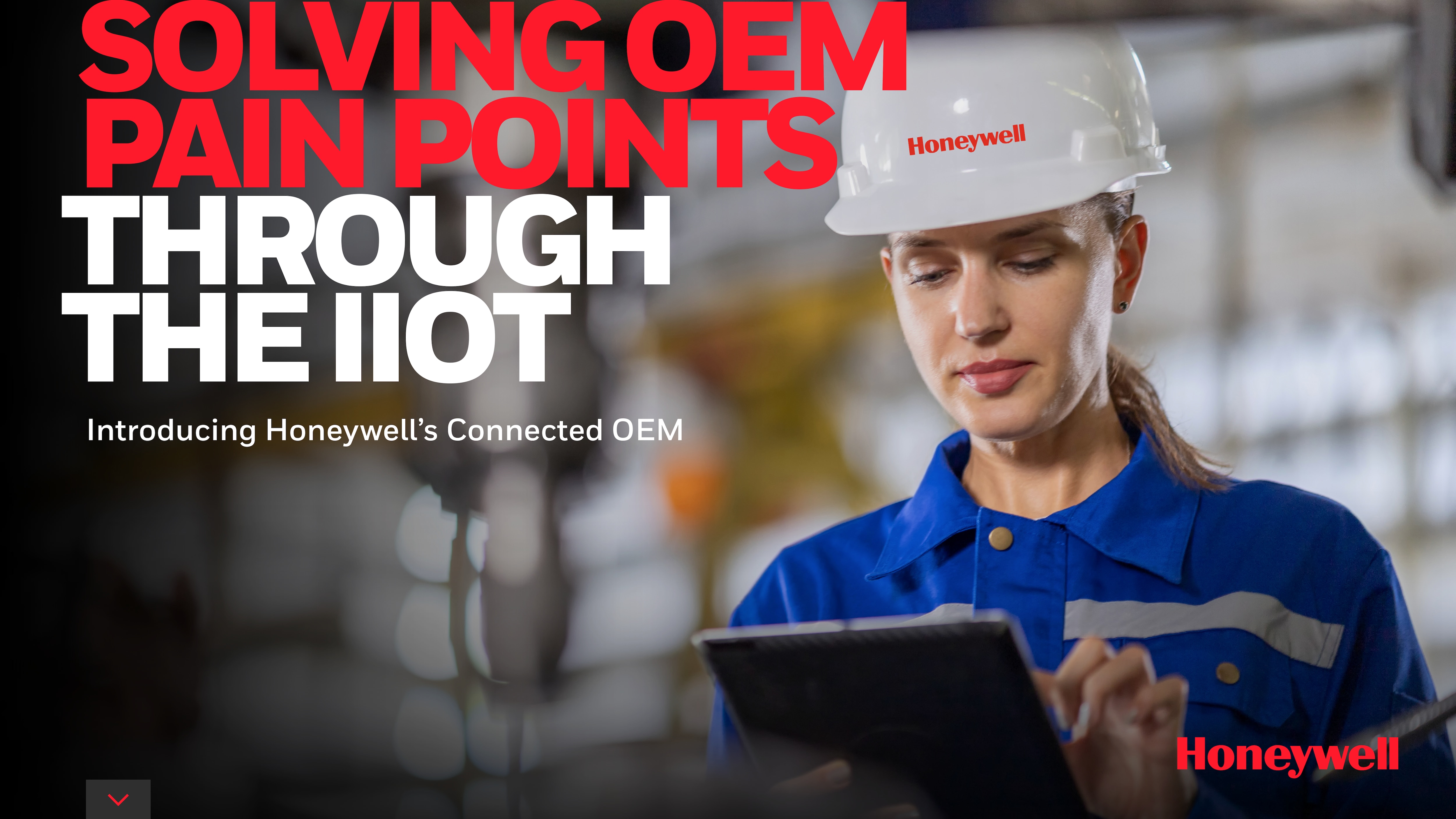 More than anything else, it's the installed base that determines an original equipment manufacturer's reputation and success. And, for too many OEMs, those assets are outside their control.
For OEMs and end-users, this lack of visibility means higher maintenance costs, lower reliability, poorer designs, and suboptimal operations. Ultimately it raises the risk of downtime with consequences for the operator's revenue and the equipment manufacturer's reputation and repeat business.
The industrial Internet of things, combining smart sensors, connectivity and analysis tools, can address these issues. Delivering improved performance, efficiency and reliability, it opens opportunities to cut costs and generate new revenue streams for OEMs.

Honeywell's Connected OEM is the simple, secure IoT solution for OEMs. It's a customizable, end-to-end platform to get devices online and provide visibility of installed assets.
Introducing Honeywell's Connected OEM