Honeywell Forge Alarm Management
Honeywell Forge Alarm Management | Reporting
The Reporting module enables benchmarking of your alarm system against industry standards, and identification of alarm issues with priority of what's required to improve performance. Deployable on-cloud, on-premise, and enterprise scalable.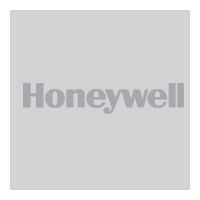 An alarm system is an essential layer of protection, required to help prevent the estimated $10B per year lost to abnormal situations. A typical incident can cost $100k-$1M while major ones can exceed $80M. Standards bodies recommend an operator receive less than 6-8 alarms an hour, but industry averages are more than 4 times this. When needed most, many operators ignore alarm systems as they are overwhelmed.
The Reporting module of Honeywell Forge Alarm Management (previously known as DynAMo® Metrics & Reporting) provides a single window into alarm system performance and regulatory compliance. Deployable on-cloud, on-premise, and enterprise scalable, its customizable, role-based dashboards allow operators, engineers and managers to view the health of the alarm system at-a-glance. It is mobile-device compatible for viewing alarm metrics anytime, anywhere. In addition, this software performs the following tasks:
Analyzes, manages and monitors alarm systems
Eliminates nuisance alarms
Helps monitor operations and operator workload
Enables fast and thorough incident reviews
Generates Web-based, standards-compliant KPI reports.
The Reporting module enables benchmarking of your alarm system against industry standards, and identification of alarm issues with priority of what's required to improve performance. Its open connectivity is ideal for merging and consolidation of events from a variety of sources such as DCS, SCADA, PLC or any other sequence of event system.The event collector communicates directly with a variety of data sources and reliably forwards that information in a cyber secure manner to the Reporting module. Different device events can be consolidated into a single event archive database or distributed to different databases