Honeywell Forge Operations Management
Honeywell Forge Operations Management | Operations Monitoring
The Operations Monitoring module gives users across the organization access to all limits, boundaries and constraints, as well as tools to monitor the process and raise alerts for limits not associated with the alarm system
Overview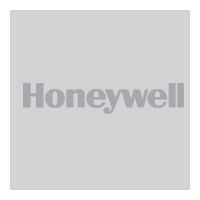 Research conducted by the ASM consortium in the process industries have shown that up to 76% of equipment failures are a result of operating equipment outside of range or design envelopes. While many alarm management offerings attempt to integrate limits associated with a process to minimize operator violations, limits and alarms are typically inconsistent and operators drive the process outside of an optimal operating zone or envelope. This can stress equipment and cause premature failures and unplanned downtime.

The Operations Monitoring module of Honeywell Forge Operations Management (previously known as DynAMo® Operations Monitoring) gives users across the organization access to all limits, boundaries and constraints; as well as tools to monitor the process and raise alerts for limits not associated with the alarm system.

All limits are stored and synchronized through a central Limit Repository that can draw limits from any part of your business – whether planning limits, environmental limits, safety limits or equipment limits. Visualization tools and an intuitive user interface provide an at-a-glance view of the operation in relation to operating envelopes, as well as links to documentation and advice detailing corrective actions.

Monitoring thousands of process values, Operations Monitoring notifies users of any deviations from repository limits to promote fast responses. It also captures operators' records detailing reasons for deviations, actions taken, and suggestions for addressing similar deviations in future use: valuable information for continual improvement programs, incident investigations, and alarm system reviews.

Capturing experienced operators' knowledge and guiding less-experienced users through an accessible web-based user interface, Operations Monitoring ultimately helps boost equipment reliability, minimize maintenance costs, and protect product quality and safety, maintaining your plants operational integrity.
Name
Description
File Size
Date
Size