I/O Modules
Universal Marshalling Solution
Universal Marshalling Solution provides a one stop, universal solution to efficiently connect instrumentation signals to I/O modules with standardized cabinets, documentation and fewer spare parts without needing additional third-party equi​pment.
Overview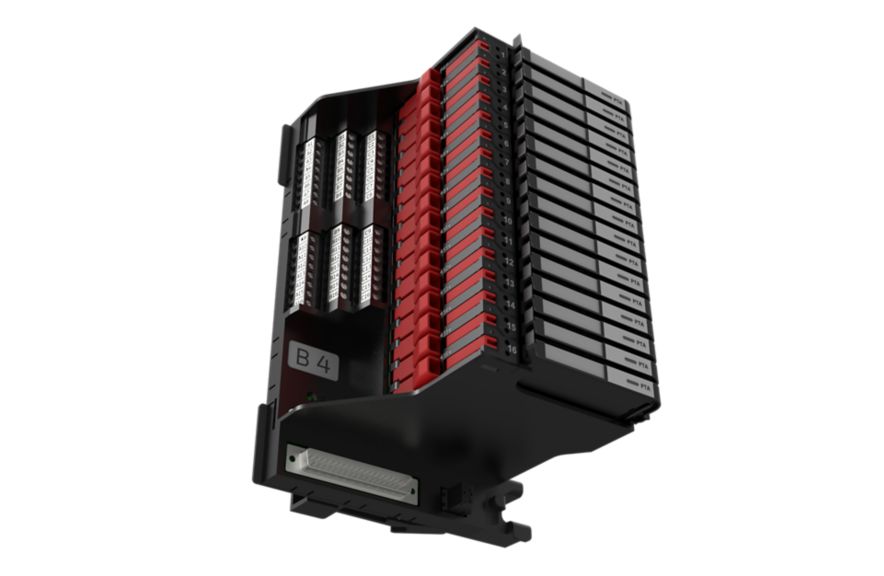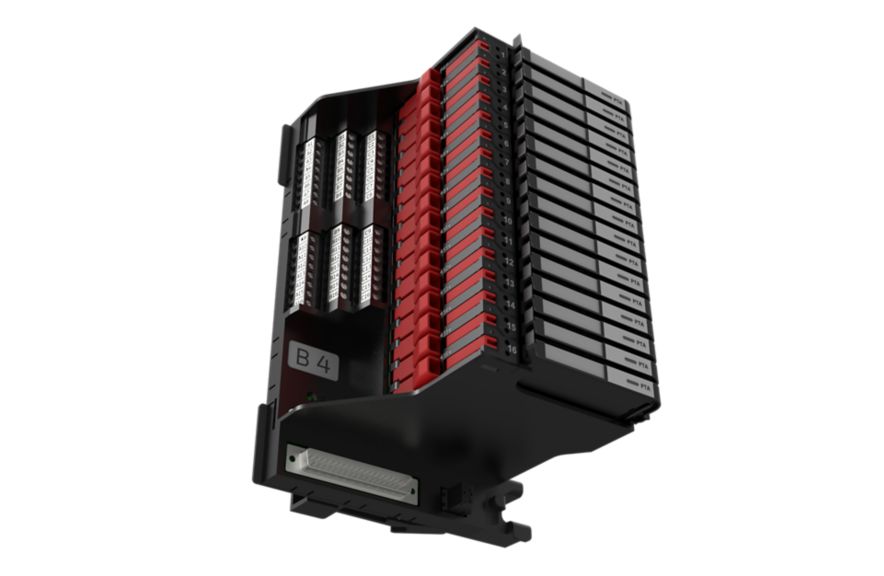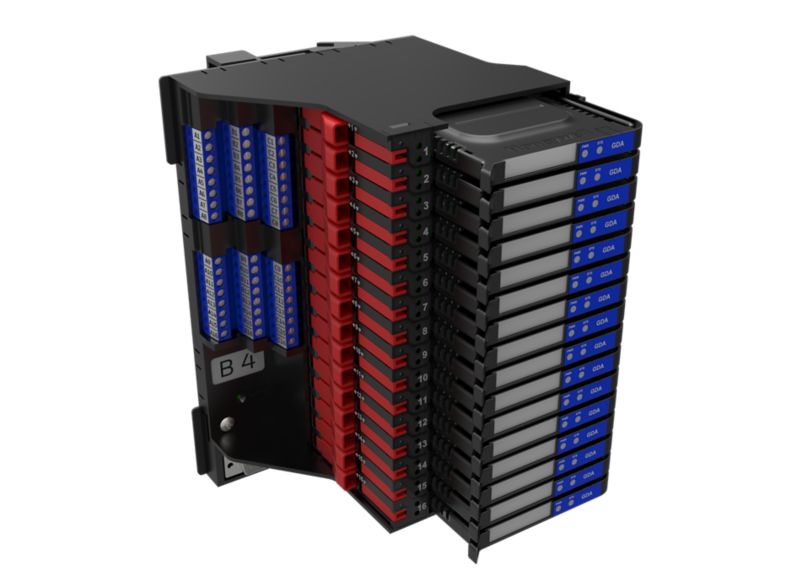 Overview:
Universal Marshalling Solution delivers standardized marshalling for central and distributed installations using signal conditioning assemblies. The signal conditioning assemblies handle 16 I/Os including disconnect, fusing as default, and when needed signal conditioning adapters (SCA) including isolation, intrinsic safety, relay, and other functions can be plugged in optionally. The SCA supports flexible wiring configurations without the need for custom wiring.

What Is It?
A 16 channel assembly with flexible field wiring, optional functional adapters SCA catering various field insturment and wiring types in one standard design.

What problem does it solve?
Elimates non customized marshalling design by providing a standard design that can be used across DCS, Safety Systems and PLCs both in the safe area and hazardous installations.

Technical Note
Name
Description
File Size
Date
Size
Installation and User's Guide
application/pdf 6.84 MB
6/15/2022
6.84 MB
Brochure
Name
Description
File Size
Date
Size
Product Information Note Universal Marshalling Solution R330
application/pdf 433.48 KB
3/14/2023
433.48 KB
Product Information Note Universal Marshalling Process
application/pdf 656.64 KB
3/14/2023
656.64 KB
Product Information Note Safety System
application/pdf 446.3 KB
6/15/2022
446.3 KB
Presentation Universal Marshalling Solution 2022
application/pdf 3.99 MB
6/16/2022
3.99 MB
Data Sheet
Name
Description
File Size
Date
Size
EP-DOCX-SCA-SMSC-V2
application/pdf 2.17 MB
6/16/2022
2.17 MB
EP-DOCX-SCA-R300
application/pdf 2.27 MB
6/15/2022
2.27 MB
Case Study
Name
Description
File Size
Date
Size
Parachem - Universal Marshalling Solution Success Story
application/pdf 1.11 MB
6/16/2022
1.11 MB
Name
Description
File Size
Date
Size
Name
Description
File Size
Date
Size
Name
Description
File Size
Date
Size
Please sign in to activate purchase options
CC-UDIR01
DIR - Digital Input Relay
CC-UDOR01
DOR - Digital Output Relay
CC-UDXA01
DXA - Digital Input Output Isolator
CC-UGDA01
GDA - IS Digital Isolator
CC-UPTA01
PTA - Pass Through Adapter
CC-USCA01
SCA- SIGNAL CONDITIONING ASSEMBLY 24V