Safety Systems
Fail Safe Controller
Fail Safe Controller (FSC) was our first generation safety controller and is SIL 3 certified. The FSC system is no longer available for purchase. Contact your local LSS organization representative for migration, spare parts, repair and service.
Overview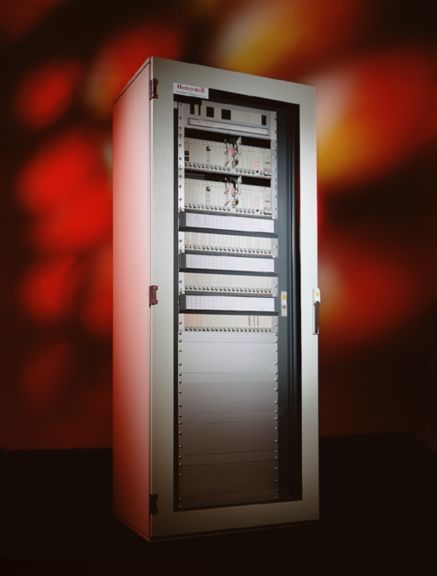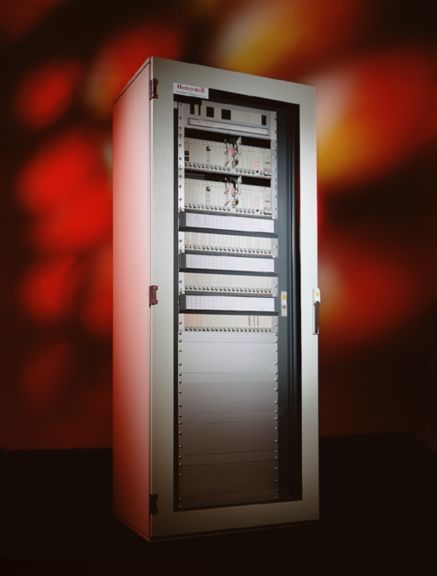 This product has been discontinued and replaced with Safety Manager.
Spare parts are still available.
What Is It?
Fail Safe Controller is a Safety Integrity Level (SIL) certified integrated safety platform. Based on Quadruple Modular Redundant (QMR®) technology, FSC supports a wide range of high integrity process control and safety functions including:
High-integrity process control
Burner/boiler management systems
Process safeguarding and emergency shutdown
Turbine and compressor safeguarding
Fire and gas detection systems
Pipeline monitoring.
FSC provides an easy and reliable integration into Honeywell's TotalPlant Solution system, enabling a powerful integrated safety solution with unified safety, operations and control.
How Does It Work?
FSC provides a dual redundant fault tolerant controller for safety and shutdown applications on the TPS system's Universal Control Network (UCN). These safety functions are integrated into the architecture to support unified operations and control, while at the same time providing the ability to isolate emergency shutdown (ESD) functions from process control strategies on a separate safety network.
By using the tight and reliable integration, FSC shares important features with its UCN peers, enabling direct peer-to-peer communication with Process Managers (PM), Advanced Process Managers (APM), High-Performance Process Managers and Logic Managers (LM). Support of higher level strategies is done through communication with Application Modules and host computers on the Local Control Network.​
What Problems Does It Solve?
​Safety solutions based on Honeywell's FSC system can lower the cost of safety and improve plant performance. This is done by reducing the risk of safety incidents, maximizing production uptime, reducing the cost of compliance and providing productivity tools that help users manage safety in their plant.
Case Study
Name
Description
File Size
Date
Size
application/pdf 632.47 KB
6/8/2022
632.47 KB
application/pdf 632.47 KB
7/20/2022
632.47 KB
A Phased Approach: Upgrading to Orion for Improved Operations
application/pdf 245.33 KB
7/20/2022
245.33 KB
FSC to SM Migration
application/pdf 451.86 KB
6/14/2022
451.86 KB
Certificate
Name
Description
File Size
Date
Size
FSC TUV certification
application/pdf 362.63 KB
8/17/2022
362.63 KB
Name
Description
File Size
Date
Size
Name
Description
File Size
Date
Size
Name
Description
File Size
Date
Size
Please sign in to activate purchase options
10100/2/1
HORIZONTAL BUS DRIVER (HBD) CC
10101/2/1
SAFE DI MODULE 24 VDC 16CH CC
10101/2/3
SAFE DI MODULE 48 VDC 16CH CC
10101/A/1
ADAPTER NO DI WITH ELD FUNCTION 16CH
10102/2/1
SAFE AI MODULE 4CH CC
10102/A/1
10102/A/1CC CONV. 0(4)-20 MA INT.POWER
10102/A/2
10102/A/2CC CONV. 0(4)-20 MA EXT.POWER
10102/A/3
10102/A/3CC CONVERTER 0(1)-5 V
10102/A/4
10102/A/4CC CONVERTER 0(2)-10 V
10102/A/5
ANALOG INPUT CONV LOOP-MONITORING CC