Safety Systems
Safety Manager SC
Safety Manager SC is a logical evolution of the Safety Manager providing several improvements as the design changes to the C-Series form factor including an S300 processor, Safety Digital IO (SDIO) and offline simulation capability.
Overview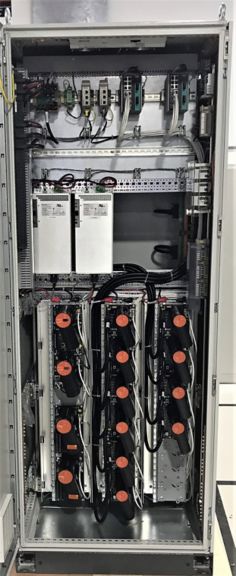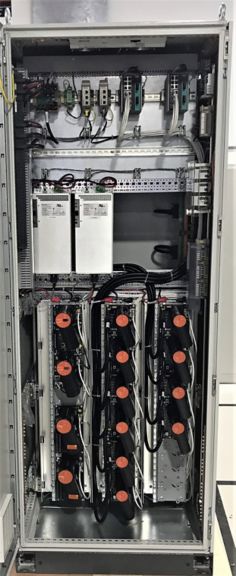 Safety Manager SC is our third generation safety platform and a logical evolution of Safety Manager. Still using our proven QMR (2oo4D) architecture, the new design is more modular and scalable than previous designs while providing the highest levels of safety and availability protection.

Overview
Safety Manager SC utilizes a Universal IO structure that allows the highest level of flexibility when designing systems small to large. As customers recognize the advantages of highly distributed systems using remote IO, this architecture is the most efficient in terms of size and cost.

What Is It?
Safety Manager SC is a modular, multi-fault tolerant safety system capable of solving the most challenging Emergency Shutdown (ESD) / Safety Instrumented System (SIS) applications in the Process Control industry. It is certified by TUV Rheinland for use in safety applications up to Safety Integrity Level 3 (SIL3).

How Does It Work?
Safety Manager SC provides an "out of the box" TUV certified safety platform that can be easily configured to meet SIL2 and SIL3 applications across the plant ranging from small packaged systems to large distributed architectures. Its modular design will allow it to be configured in a variety of ways, potentially reducing space requirements and costs. Universal Safety I/O and LEAPTM enables maximum architectural flexibility and lowest cost of ownership. Safety Manager SC is based on Universal IO technology and its unique feature allows each channel to be configured individually to a different I/O type (AI, AO, DI and DO). Also, using offline virtualization and cloud engineering, Safety Manager SC separates physical from functional design by allowing parallel workflows, standardized designs, and enabling engineering to be done from anywhere in the world. A large capital project can realize up to 30% capital savings in automation infrastructure projects and allow for up to a 25% improvement in schedule. Safety Manager SC can be used for a variety of safety related applications including: Emergency Shutdown/SIS, Fire & Gas, Burner Management, HIPS, and Critical Control.

What Problems Does It Solve?
Since 1988, Honeywell's safety system solutions have been used to enhance process safety, reliability and availability in different installations worldwide. Through our regional Centers of Excellence (COE's), we provide complete safety lifecycle support from initial hazard/risk assessment consulting to system design/integration to FAT/startup to ongoing field testing/support. Safety Manager SC enables compliance with the latest global safety and cyber security standards, providing maximum reliability and availability and leading to a safe environment, increased production and operational savings. Using CDA, Safety Manager SC provides seamless operational integration with Experion® allowing for Honeywell's advanced features such as Sequence of Events, Alarm and Events, Dynamo® Alarm Management, Process Safety Analyzer and Field Device Manager to be utilized.
Brochure
Name
Description
File Size
Date
Size
Introducing a new safety system offering to our safety
application/pdf 486.53 KB
6/8/2022
486.53 KB
Data Sheet
Name
Description
File Size
Date
Size
Learn how Safety Manager SC can reduce integration costs for ICSS, minimises downtime and lowers total cost of ownership for you
application/pdf 1.21 MB
6/8/2022
1.21 MB
Name
Description
File Size
Date
Size
Learn how Safety Manager SC can reduce integration costs for ICSS, minimises downtime and lowers total cost of ownership for you
1.21 MB
6/8/2022
1.21 MB
Introducing a new safety system offering to our safety
486.53 KB
6/8/2022
486.53 KB
Name
Description
File Size
Date
Size
Introducing a new safety system offering to our safety
486.53 KB
6/8/2022
Learn how Safety Manager SC can reduce integration costs for ICSS, minimises downtime and lowers total cost of ownership for you
1.21 MB
6/8/2022
Name
Description
File Size
Date
Size
Please sign in to activate purchase options
51454943-100
Quint4-PS/1AC/24DC/20
51454944-100
Quint4-S-ORING/12-24DC/1X40/+
FC-MCC003
SC IOTA CARRIER COVER
FC-PDIO01
SC SAFETY DIO IOM 24VDC, 32CH
FC-SCNT01
SC S300 SAFETY CONTROLLER SIL3
FC-SIC2010
SC SIC CABLE 2XCONNECTOR L1M
FC-SIC2020
SC SIC CABLE 2XCONNECTOR L2M
FC-SIC2030
SC SIC CABLE 2XCONNECTOR L3M
FC-SIC2050
SC SIC CABLE 2XCONNECTOR L5M
FC-SIC2060
SC SIC CABLE 2XCONNECTOR L6M