Level Transmitters
SmartLine Guided Wave Radar Level Transmitters
SmartLine Level transmitters use guided wave radar (GWR) technology and can measure the level of a wide range of liquid products on a large variety of installations within the stated pressure and temperature range
Overview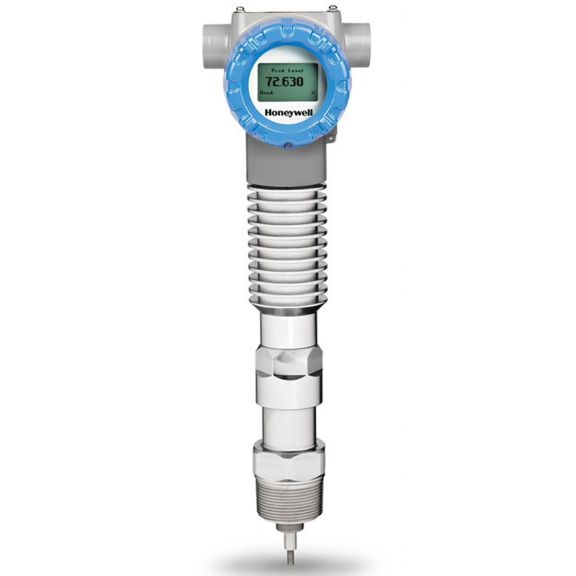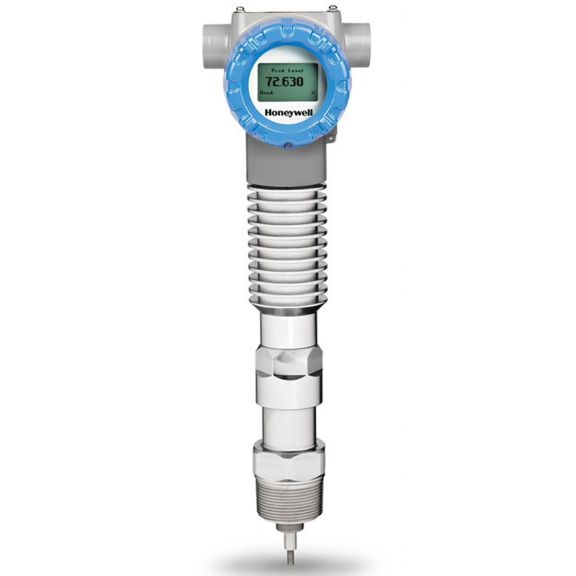 With best-in-class performance, modular construction, an advanced display and the best integration features, SmartLine® Level Transmitters deliver total value across the entire plant lifecycle by helping users:
Reduce engineering effort, project costs and startup time
Avoid unplanned downtime and application errors
Increase security against unauthorized access
Reduce spare parts inventory
Shorten time to repair. ​​​​​
Honeywell offers the SmartLine Level Application and Validation Tool that helps users determine the optimal measurement solution for their application.
What Is It?
​SmartLine Level Transmitter uses guided wave radar (GWR) technology and can measure the level of a wide range of liquid products on a large variety of installations within the stated pressure and temperature range. It can be deployed at blending tanks, distillation columns, process tanks, separators, solid silos (inventory) and storage tanks. It does not require calibration or commissioning upon installation, and can measure liquid interface with or without an air gap.
Additionally, the level meter can measure the level and interface simultaneously, and is capable of measuring media with a dielectric constant of 1.4 or greater. A variety of rigid and flexible probes allow measurement in silos and tanks up to 50 m (164 ft) high.
How Does It Work?
SmartLine Level Transmitter offers:
A new validation tool to avoid costly errors upfront by validating the level transmitter against the process tank
A joint, online collaborative engineering session with Honeywell level experts right at users' desktop
Modular design: Some modules are shared with SmartLine pressure and temperature transmitters, further reducing inventory and enhancing flexibility
Rich, advanced display and local configuration capabilities: In addition to configuring with any handheld device using the new DTMs, users can configure the transmitters through externally accessible buttons, even in an intrinsically safe environment.
Integration with all control systems: This includes seamless integration with Experion® PKS that provides extended diagnostics, maintenance status display and transmitter messaging.
What Problems Does It Solve?
​SmartLine Level Transmitters are used in applications where technologies such as capacitance, hydrostatic level or ultrasonic level measurements may have been used earlier. Immune to changes in conductivity, density, pressure and temperature, the level meters offer better reproducibility and accuracy than these other technologies. Since the signal travels up and down the probe, it is also unaffected by the angle of repose of a granular material.
Others
Name
Description
File Size
Date
Size
Instruction Sheet for SmartLine Transmitters:
application/pdf 746.65 KB
10/12/2022
746.65 KB
GWR SLG726 Level Transmitters
application/pdf 348.59 KB
10/12/2022
348.59 KB
Application Note
Name
Description
File Size
Date
Size
SmartLine Level Transmitters guided wave radar technology delivers accurate level measurement at each step of the hydrocarbon refining process Ł delivering value across the plant lifecycle.
application/pdf 974.13 KB
7/12/2023
974.13 KB
This solution note talks about how the SmartLineŁ Level TransmitterŁs guided wave radar measurement technology offers superior performance and improved safety in tank farms, refinery and terminal level applications.
application/pdf 1.35 MB
7/12/2023
1.35 MB
Brochure
Name
Description
File Size
Date
Size
Please download the Smartline Level Transmitter brochure, its available in Chinese.
application/pdf 362.29 KB
6/8/2022
362.29 KB
Research Paper
Name
Description
File Size
Date
Size
application/pdf 955.13 KB
6/8/2022
955.13 KB
Article highlighting on accurate level measurement in dynamic applications.
application/pdf 1.7 MB
6/8/2022
1.7 MB
Data Sheet
Name
Description
File Size
Date
Size
Part of the SmartLine® family of products, and based on extensive Honeywell Enraf radar experience, the SLG 700 series level transmitters feature high performance guided wave radar level technology.
application/pdf 2.85 MB
7/18/2023
2.85 MB
A listing of the Dielectric Constant of a wide range of materials.
application/pdf 376.16 KB
6/8/2022
376.16 KB
White Paper
Name
Description
File Size
Date
Size
Guided Wave Radar provides reliable water level measurement with easy installation, virtually no maintenance, and compliance with SIL requirements. This whitepaper provides insight into the benefits of using Guided Wave Radar in steam applications.
application/pdf 589.97 KB
8/9/2021
589.97 KB
SmartLine Level Transmitter Algorithm Whitepaper
application/pdf 695.28 KB
3/16/2017
695.28 KB
Name
Description
File Size
Date
Size
Name
Description
File Size
Date
Size
Name
Description
File Size
Date
Size
Please sign in to activate purchase options
32300456-501
LEVEL DEMO KIT SMALL CASE MNTG BRACKET
32300457-501
LEVEL DEMO XMTR PROBE POWER SUPPLY
50095191-501
GWR LEVEL TERML MOD W/O LGHT PROT HART
50095191-502
GWR LEVEL TERML MOD W/LGHT PROT HART
50095191-509
GWR LEVEL TERML MOD W/O LGHT PROT FF
50095191-510
GWR LEVEL TERML MOD W/LGHT PROT FF
50096656-501
GWR LEVEL HART COMM MOD KIT W/O BUTTON
50096656-502
GWR LEVEL HART COMM MODULE KIT W/BUTTON
50096656-503
GWR LEVEL FF COMM MODULE KIT W/O BUTTON