SmartLine Temperature Transmitters
SmartLine STT700
STT700 is a direct replacement for the STT250 and thus is suitable for the majority of process applications including those for control and safety while delivering excellent performance at a low installed cost.​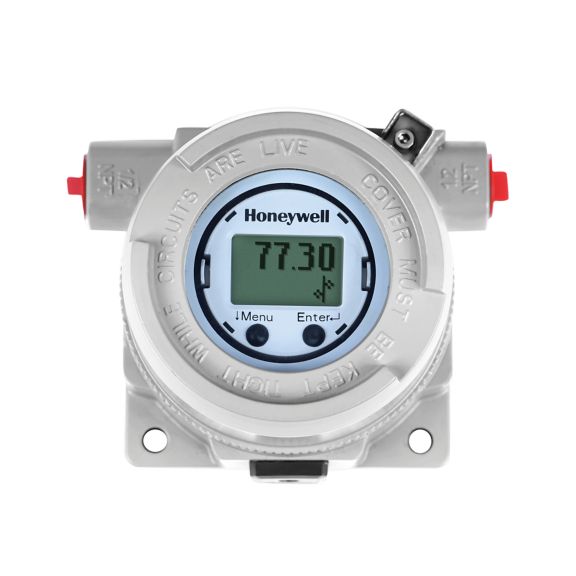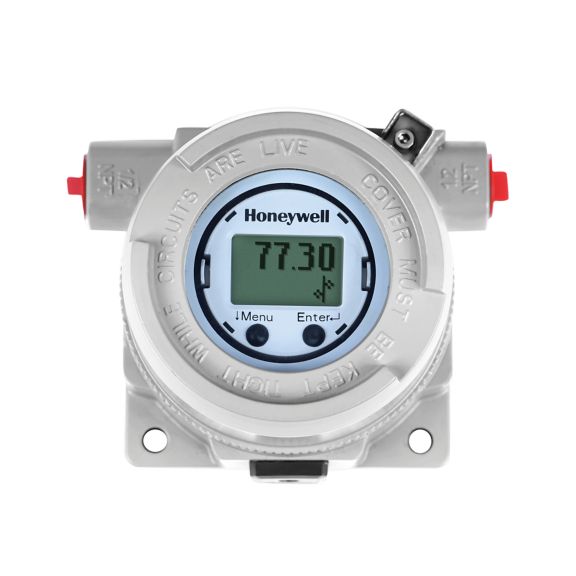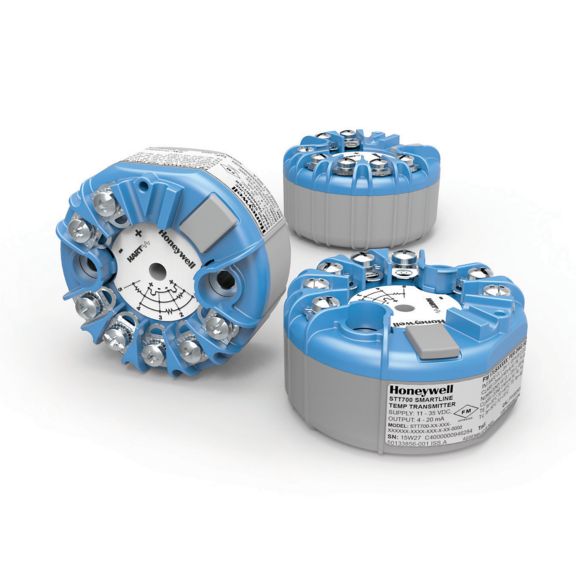 SmartLine STT700 Temperature Transmitter offers the following features:
SmartLine platform features including SmartLine Connection Advantage when used with Experion
Single input supporting up to 4-wire RTD sensor connection
Dual input option supporting up to two (2) 3-wire RTD sensor connections
Digital accuracy up to 0.15°C for RTD
Callendar-Van Dusen sensor constants input
HART7 communications
DE communications
Field housing, head mount, panel mount and DIN rail mounting options
Transmitter and sensor diagnostics
FM / CSA / ATEX / IEC Ex approvals
Full compliance with SIL 2 / 3 requirement
Up to a 4-year warranty
Technical Note
Name
Description
File Size
Date
Size
The STT700 lightning protection device is designed to provide maximum protection against surges such as those generated by lightning strikes.
PDF 605.64 KB
6/8/2022
605.64 KB
Brochure
Name
Description
File Size
Date
Size
SmartLine Extended Product Warranties
PDF 853.63 KB
6/8/2022
853.63 KB
SmartLine Temperature Transmitters are the most reliable and robust in the industry, featuring dual compartment housing and intuitive diagnostics for both the transmitter and the sensor.
PDF 4.75 MB
6/8/2022
4.75 MB
Download the latest family brochure for SmartLine. This covers the new features of all Temperature, Pressure, Multivariable and many more transmitters that Honeywell has to offer.
PDF 14.98 MB
6/8/2022
14.98 MB
Data Sheet
Name
Description
File Size
Date
Size
High performance temperature transmitter offering high accuracy and stability over a wide range of process and ambient temperatures.
PDF 756.73 KB
6/8/2022
756.73 KB
STT700 SmartLine Temperature Transmitter Specifications
PDF 820.89 KB
6/8/2022
820.89 KB
STT700 SmartLine Temperature Transmitter Specification- (CN)
PDF 1.11 MB
6/8/2022
1.11 MB
Name
Description
File Size
Date
Size