Software & Solutions
Measurement IQ for Gas
Accurate and reliable measurements are vital for natural gas operators. Faced with a broader hydrocarbon mix, contaminated gas and dispersed sites, Measurement IQ for Gas is an efficient solution to track the health of all their metering assets
Overview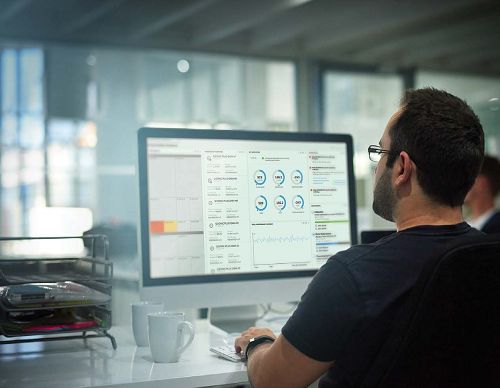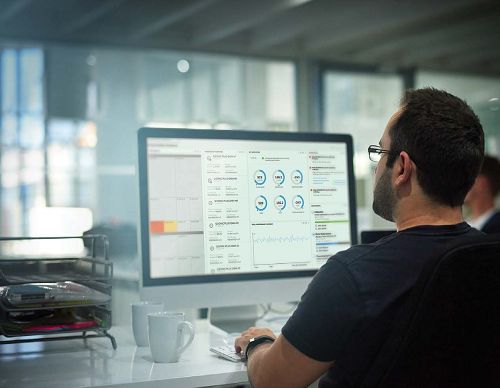 What Is It?
Measurement IQ for Gas is Honeywell's connected solution to give natural gas operators visibility of the whole metering operation. It provides users across the enterprise with real-time, at-a-glance insight into the health of metering assets to drive better, faster decision about maintenance and re-calibration, keeping costs down and accuracy high. Providing enhanced visibility of high-pressure equipment, Measurement IQ can be used to implement effective preventative maintenance strategies, minimize re-calibration requirements and reduce operating expenses.

How Does It Work?
​With a simple edge device at each metering station connecting to the Cloud, Measurement IQ securely connects and collects real-time data from metering assets across sites and draws it into an integrated dashboard. Powerful condition based monitoring detects all significant changes in the flow meter or the environment in which it operates to anticipate problems and inform decisions about maintenance and recalibration. With a browser interface, users can connect to Measurement IQ for Gas from any internet-enabled PC, tablet or phone. Tailored alerts for operations, maintenance or leadership teams promote rapid identification and resolution of metering issues.

What Problems Does It Solve?
Measurement IQ for Gas puts you in control of metering operation. Users can move to true condition-based maintenance – maintenance only when it's needed. It helps operators reduce service engineer site visits, improve safely, extend intervals between calibrations, detect faults faster and keep measurement uncertainty to a minimum.
Sales Sheet
Name
Description
File Size
Date
Size
MIQ Optimize Flyer
application/pdf 5.52 MB
6/8/2022
5.52 MB
Brochure
Name
Description
File Size
Date
Size
Brochure-Measurement IQ for Gas-LTR
application/pdf 679.2 KB
6/8/2022
679.2 KB
Measurement IQ for Gas provides real-time, round-the-clock visibility of your gas metering assets and puts you in control.
application/pdf 1.03 MB
6/8/2022
1.03 MB
Data Sheet
Name
Description
File Size
Date
Size
Elevate your measurement insight with real-time visibility
application/pdf 71.71 KB
6/8/2022
71.71 KB
MIQ Datasheet DTS-23-06-EN
application/pdf 129.53 KB
6/5/2023
129.53 KB
Infographic
Name
Description
File Size
Date
Size
Measurement IQ Interactive Infographic
application/pdf 2.65 MB
6/8/2022
2.65 MB
Name
Description
File Size
Date
Size
Name
Description
File Size
Date
Size
Name
Description
File Size
Date
Size