Fixed Gauging
CT801 Electropneumatic Level Transmitters
The CT801 family of electropneumatic transmitters provides level measurement at an extremely low cost of ownership. The transmitters offer proven reliability and have been installed on more than 2,000 vessels worldwide.
Overview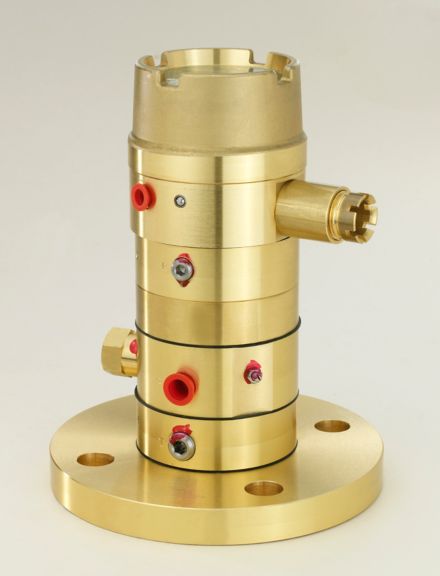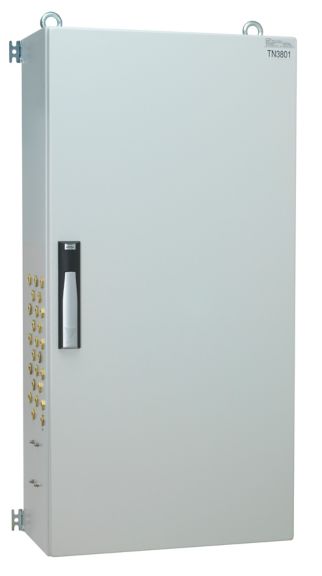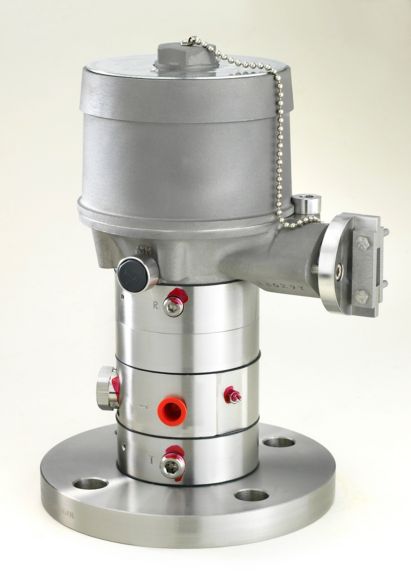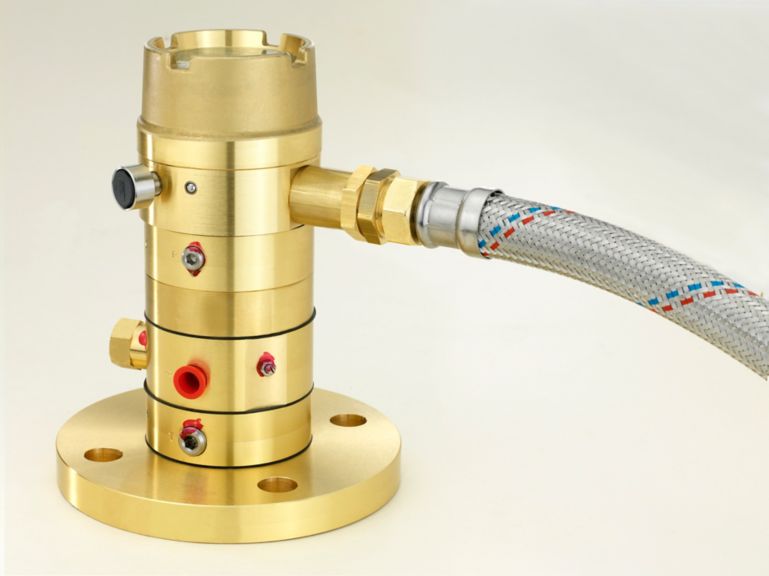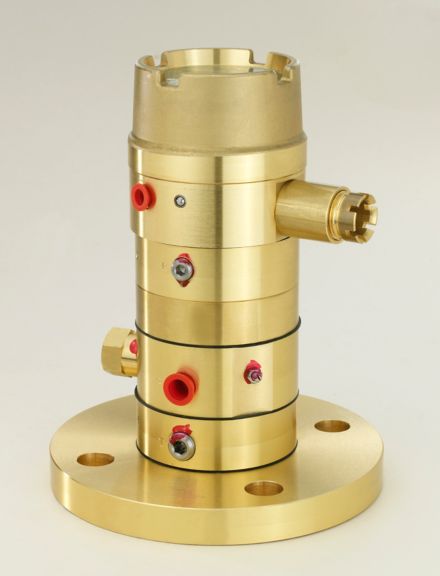 What Is It?
The CT801 electropneumatic transmitters are offered as a standalone unit that is corrosion resistant and can be mounted on bridge or in a cabinet called TN3801. The standalone unit is intrinsically safe and is loop powered 4 to 20 mA. The TN3801 cabinet houses up to 24 devices in a very small footprint, is mains powered and communicates to the ship system via two RS422/ RS485 data connections. These level transmitters are designed for level measurement of all types of liquids in all kinds of tanks, including ballast tanks and service tanks.
These transmitters provide accurate measurement, are very durable and are resistant to corrosion. Other advantages include:
Low air or neutral gas consumption
Compact design
Electrical and pneumatic self-protection
Easy installation
Short time for commissioning
Low maintenance
Double communication in bus
Approved by major classification societies.
How Does It Work?
​The sensor continuously measures the differential pressure of a flux of air. This flux of air is directed to the bottom of the tank through a pipe and creates bubbles (often called the "bubbling system"). The pressure differential in the air pipe is directly proportional to the level of liquid inside the tank. This pressure is transmitted to an electronic conditioner, including a pressure sensor, which provides an electrical analog output signal.
What Problems Does It Solve?
​Knowing the level of liquid in ballasts at all times is extremely important to the safe and efficient operation of the ship. CT801 electropneumatic transmitters provide a solution that works reliably and durably with little need for maintenance or calibration. This is to test for bugs in v10.
Brochure
Name
Description
File Size
Date
Size
TN3801 Datasheet
application/pdf 618.64 KB
6/8/2022
618.64 KB
Data Sheet
Name
Description
File Size
Date
Size
Technical Data Sheet for CT801-TA Electropneumatic Level Transmitter - Deck Installation
application/pdf 311.17 KB
6/19/2023
311.17 KB
Technical Data Sheet for CT801-LB/S Electropneumatic Level Transmitter - Protected Areas
application/pdf 299.17 KB
6/19/2023
299.17 KB
Technical Data Sheet for CT801A Electropneumatic Level Transmitter - Deck Installation
application/pdf 219.99 KB
6/19/2023
219.99 KB
Technical Data Sheet for CT801-SI Electropneumatic Level Transmitter - Deck Installation
application/pdf 306.7 KB
6/19/2023
306.7 KB
Name
Description
File Size
Date
Size
Name
Description
File Size
Date
Size
Name
Description
File Size
Date
Size
Please sign in to activate purchase options
220042-HMS
CT180 PNEU.LEVEL INDICATOR 0-390 mbar
220043-HMS
CT180 PNEU.LEVEL INDICAT. 0-390/1000mbar
220044-HMS
CT180 PNEU.LEVEL INDICAT.0-1000/2000mbar
220045-HMS
CT180 PNEU.LEVEL INDICAT.0-2000/3000mbar
220143
CT 080 LEVEL INDICATOR
22756-HMS
POT DRAUGHT PN16 DN40-DN50 P/N 22756
24761
SAFETY CHAMBER or SAFETY POT
28678
FITTING LEGRIS 1805-10-13 (R1/4 Dia=10)
29238-HMS
TEST UNIT FOR PNEUMATIC TRANSMITTER