Fixed Gauging
EM540 & EM940 Radar Level Gauge
Honeywell's EM540 radar integrates temperature, pressure and ballast data in a compliant, robust and compact system. With its non-contact measurement, it ensures reliable cargo tank gauging.
Overview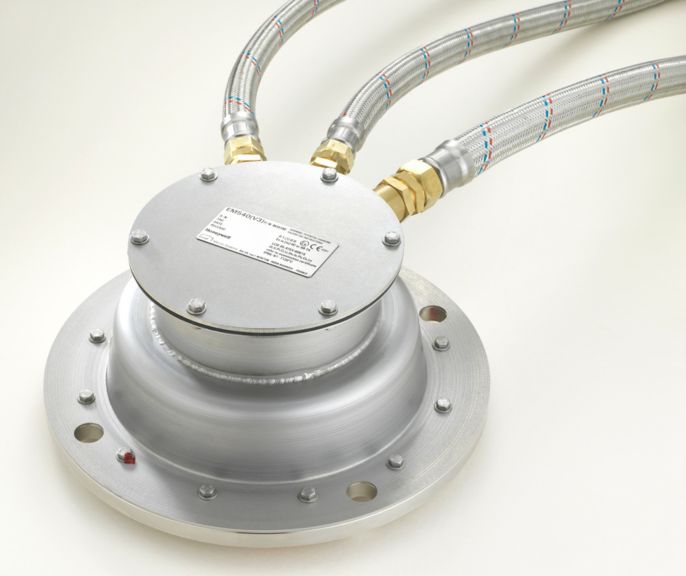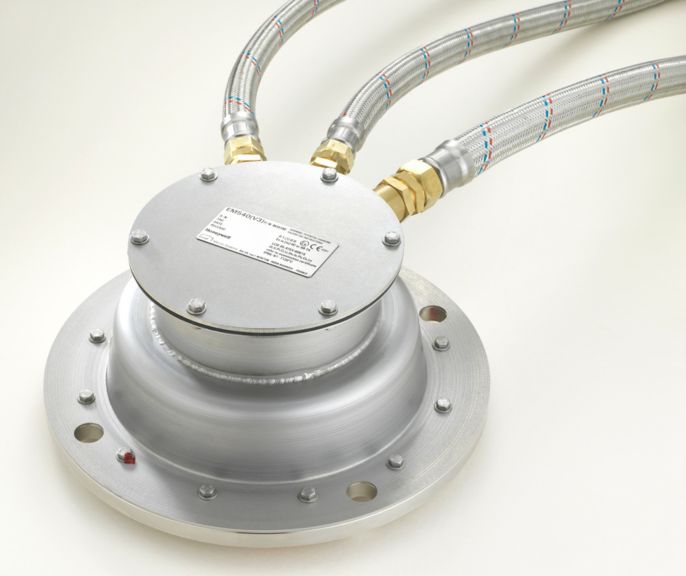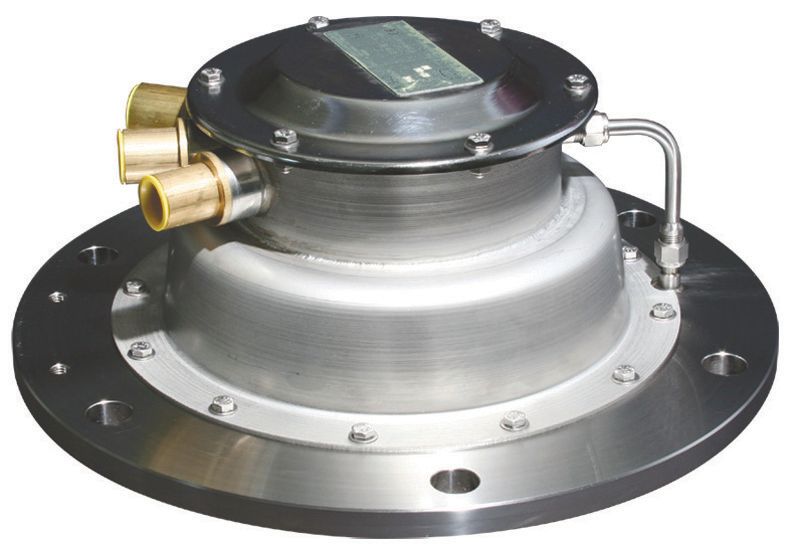 Continuous and precise level gauging is necessary to ensure secure and safe marine operations, particularly during loading and discharging. Honeywell's EM540 radar gauge integrates temperature, pressure and ballast data in a compliant, robust and compact system.​

What Is It?
The 8-inch EM540 radar gauge is particularly suited to sophisticated tanker applications such as chemicals and bitumen, FSO and FPSO, and inland river vessels. It can be installed either on a still pipe or free space, depending on the radar type. It is equipped with up to six analog inputs that monitor temperature, inert gas pressure and nearby tank gauges.
The EM540 is associated withteh Marine CIU and its Intrisincally Safe racks TA3840S for power supply. The control system calculates volume, compensates for trim, heel and temperature and displays the information or sends it to the ship's load computer and ICMS (Integrated Control and Monitoring System).

How Does It Work?
The distance (ullage) between the antenna and the surface of the liquid is measured through the propagation of the radar signal, using FMCW (Frequency Modulation Continuous Wave). An embedded Digital Signal Processor computes the distance. The calculated ullage in millimeters is then directly sent to the cargo control room, along with information about temperature and pressure signals. The use of Intrinsically Safe, two-way digital signal transmission between the radar gauge and the central monitoring system enables easy integration of the EM540 into any type of control system.
The EM540 Radar employs advanced smart sensor technology, including microprocessors performing signal processing. In addition to transmitting tank level, pressure and temperature data to the central monitoring system, it provides self-diagnostics, self-monitoring and remote configuration. The unit is compliant with certification rules and regulations issued by international classification societies. Its proprietary flat antenna "Planar" reduces product build-up and makes the cleaning procedure quick and easy.​

What Problems Does It Solve?
Loading and unloading ships is no simple task; the balance of the ship must be monitored at all times. Any discrepancy in the measurement, caused for example by clogging or mechanical trouble, stops the ship's operation and forces the crew to monitor the filling manually, which is tedious and can lead to dangerous situations. With its non-contact measurement, the EM540 radar provides a perfect solution for reliable cargo tank gauging.
Data Sheet
Name
Description
File Size
Date
Size
Technical Data Sheet for EM940 Marine Radar Level Gauge
application/pdf 263.28 KB
10/10/2022
263.28 KB
Technical Data Sheet for EM540 Marine Radar Level Gauge
application/pdf 236.12 KB
10/10/2022
236.12 KB
Name
Description
File Size
Date
Size
Technical Data Sheet for EM940 Marine Radar Level Gauge
263.28 KB
10/10/2022
263.28 KB
Technical Data Sheet for EM540 Marine Radar Level Gauge
236.12 KB
10/10/2022
236.12 KB
Name
Description
File Size
Date
Size
Technical Data Sheet for EM940 Marine Radar Level Gauge
263.28 KB
10/10/2022
Technical Data Sheet for EM540 Marine Radar Level Gauge
236.12 KB
10/10/2022
Name
Description
File Size
Date
Size
Please sign in to activate purchase options
30137-HMS
GASKET COVER EM540/EM940 <05/2009
34551
TA840 RADAR EXCHANGE
34606-HMS
ATEX. EM940 CONNECTION BOARD
34677
O-RING 247.02 x6.99 NBR​
34819-4
EM940 (3xBV4) 800-2000mbar FFKM
34820-0
EM940(2xBV2-1xBV3)WITHOUT PRESS.SENSOR
34820-4
EM940 (2xBV2-1xBV3) 800-2000mbar FFKM
34820-B
EM940 NO CABLE-GLANDS, NO PRESS.SENSOR
34833
EM540 GASKET NITRIL
35091-1
A. EM540 (2xBV2-1xBV3) V/A3