Fixed Gauging
Lidec Liquid Level Switch
Lidec liquid level switches are liquid level sensors for overfill protection that ensure safety as well as simpler, cost-effective maintenance.​​​​
Overview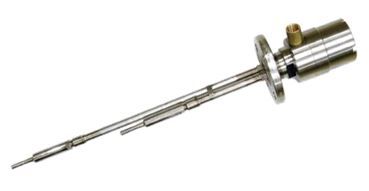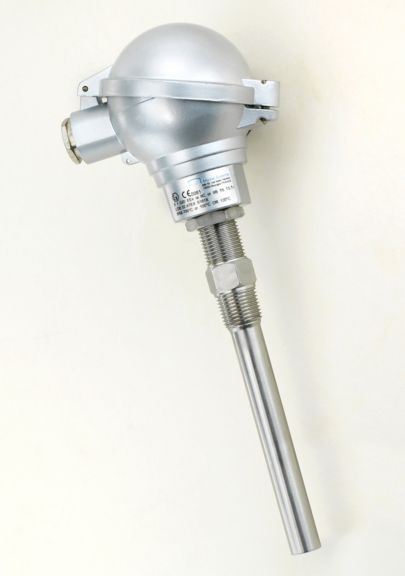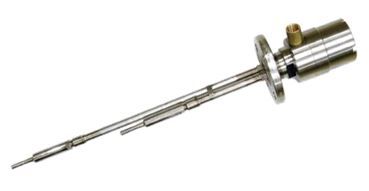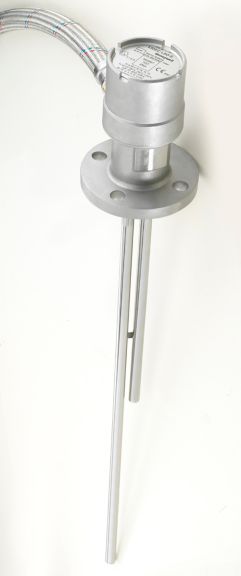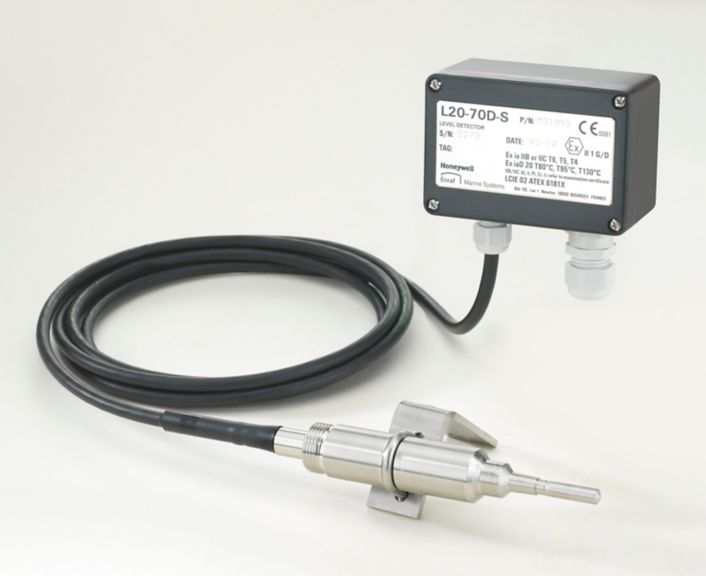 What Is It?
​Lidec is a no-moving-parts liquid level detector that has several applications:
High level alarms for tankers: With single or dual detection, Lidec can be connected directly to an alarm monitoring system or integrated into the CARLA high-level alarm system.
Water ingress: Lidec is also the perfect device for bilge accumulation detection on all types of ships or water ingress detection on bulk carriers
Service tanks: Lidec, being insensitive to conductivity, provides a simple, reliable solution for level detection in all types of service tanks.
The proven Lidec technology is insensitive to changes in density, temperature or pressure, thereby doing away with the need for calibration. It, therefore, ensures quick and simple commissioning. The stainless steel housing can be mounted directly on deck. Moreover, as there are no moving parts, maintenance and mechanical wear are kept to the minimum.
How Does It Work?
​Lidec's patented operating principle is based on the propagation of a surface wave inside a stainless steel probe. This principle is fully static without vibration or moving parts. A self-monitoring function ensures the reliability of this equipment. The principle used is positive safety – any malfunction triggers detection. Therefore, no periodical cleaning or manual testing is necessary. This allows the sensors to be used in safety systems such as overfill protection, bilge well alarm and water ingress detection systems. Furthermore, the sensor diameter is very small and requires a smaller hole in tanks walls and roofs.
What Problems Does It Solve?
It is vitally important to provide protection against overfill, which may harm the environment, affect the process or waste valuable products. In addition, water ingress can act as the trigger for exothermic reactions that are dangerous for the ship. Lidec level detection sensors provide a solution that is easy to install and nearly eliminates the need for maintenance. ​
Data Sheet
Name
Description
File Size
Date
Size
Name
Description
File Size
Date
Size
Name
Description
File Size
Date
Size
Please sign in to activate purchase options
21243-HMS
COATED LIDEC 4W M10138 CONFIGURATED
21419-HMS
COATED LIDEC M12027 2W CONFIGURATED
26350-01
EXP.PROOF ROTATING LAMP DC24V BLUE 2PG
29787
A EXPLOSION PROOF SIREN DB3 (12-48V)V/A2
33226
KIT BACK INSTAL L20-70D CARGO
34125-1
ATEX. FALSHING LIGHT RED XB12 24VCC
34125-HMS
ATEX FALSHING LIGHT RED XB12 24VCC V A2
34126-HMS
ATEX FALSHING LGHT ORANGE XB12 24VDC V A
35125-10
L20-70 LIDEC PROBE CABLE LENGTH 10m
35125-20
L20-70 LIDEC PROBE CABLE LENGTH 20m