Fixed Gauging
PL3700X Pressure and Level Transmitters
The PL3700 family of pressure transmitters includes submersible, flange-mounted, and manifold sensors that measure level in tanks and the pressure on cargo lines. In addition, it also includes an atmospheric pressure sensor for level calculations.
Overview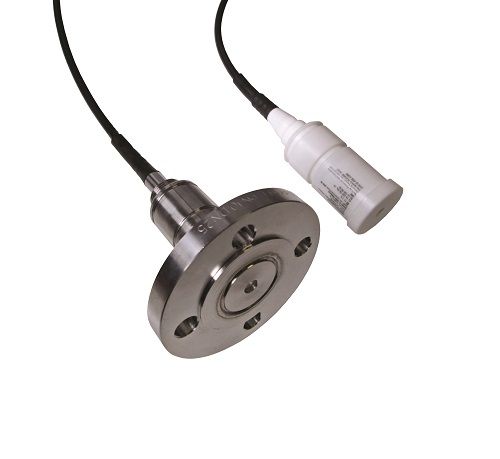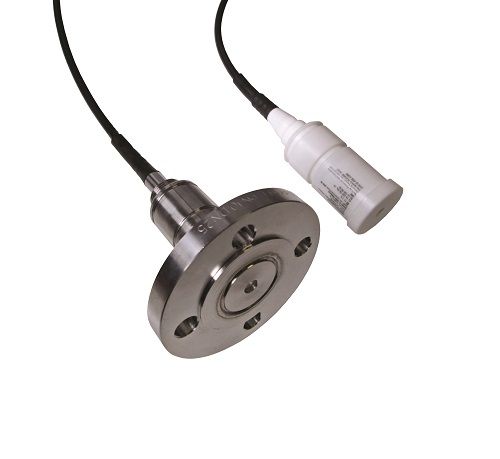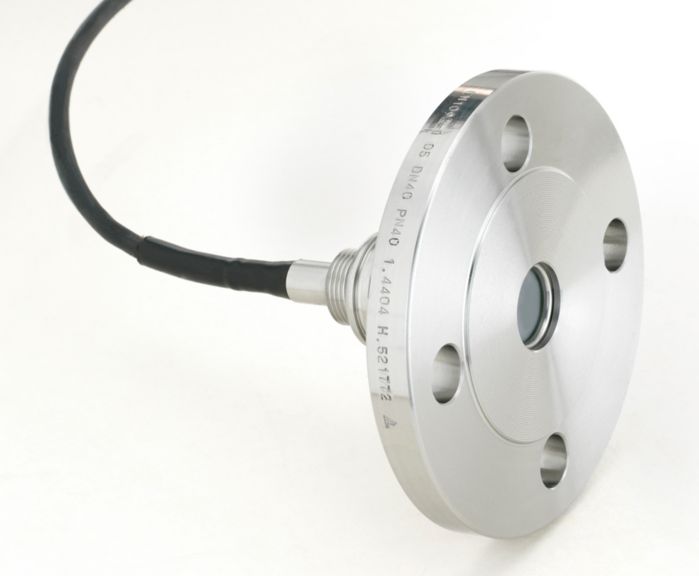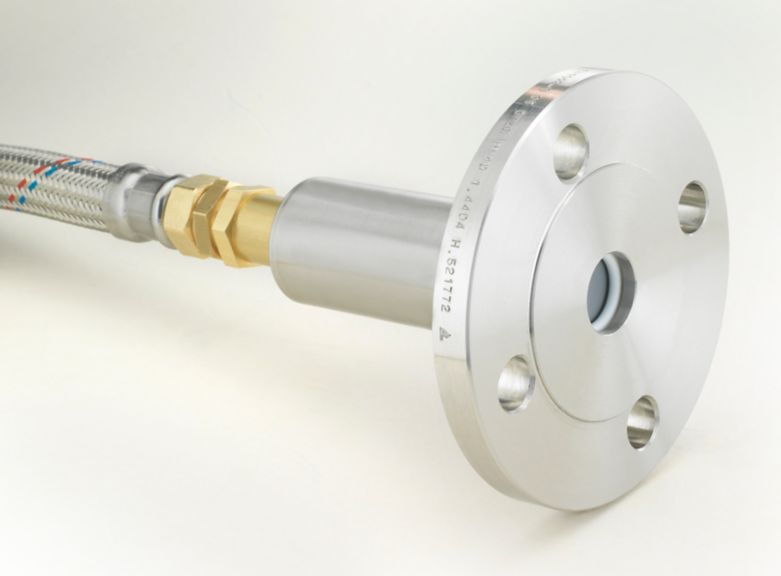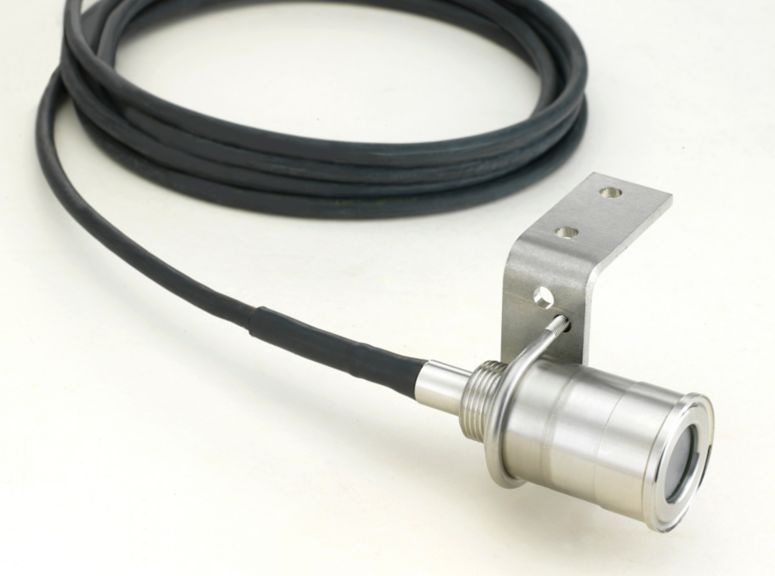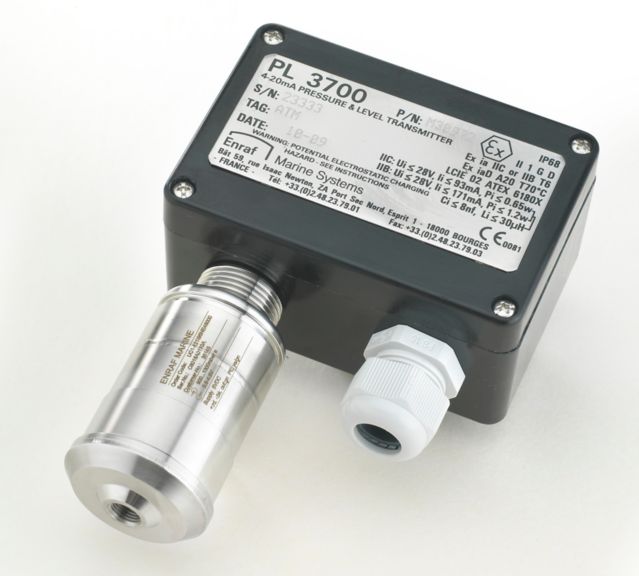 What Is It?
The PL3700X transmitters are typically used to measure the level and temperature of service tanks, ballast tanks and water tanks, as well as pressure of all pipes, atmospheric, draft, inert gas, etc. The PL3700X's transducer can be immersed and mounted inside the tank using the adaptor bracket or for side mounting using the adaptor flange.

The PL3700X sensor features a fully digital, temperature compensated circuit, which eliminates the need for periodic adjustment. Thanks to its intrinsic safety and HART communications, the PL3700X transducer can be operated, diagnosed or rearranged in hazardous areas. The PL3700X mechanical and chemical design are optimized for the best compatibility with the ballast water treatment systems made compulsory by the Ballast Water Treatment directive, ensuring a long life time of safe and reliable operations. Special models are available for atmospheric pressure measurement (ATMO) and for cargo line pressure measurement (MAN).

How Does It Work?
The PL3700X transmitters are built around a proprietary ceramic sensor. This provides excellent and stable accuracy, even after years in difficult conditions. The self-contained sensor sends a 4-20 mA HART signal to the ship system. This allows easy calibration and maintenance on deck. The transmitter bodies are available in stainless steel or special composite.​

What Problems Does It Solve?
The PL3700X family of pressure transmitters provides cost-effective level and pressure indication for all types of tanks, including ballast and service tanks. They provide unparalleled resistance to wear and corrosion.
Brochure
Name
Description
File Size
Date
Size
Name
Description
File Size
Date
Size
Name
Description
File Size
Date
Size
Please sign in to activate purchase options
22963-HMS
PL3700 POLYESTER FACTORY BOX
23278-HMS
GASKET FLAT VITON 44x29x2
23515-01
PL3700 PRE-SETTED ELECTRONIC PCB
24479-HMS
KIT PL3700 FIXATION
24805
ADAPTOR PL3700 G1/2
26348-HMS
FLEXIBLE BV2+BV2 L= 0.9m S.S./S.S.
27140-HMS
PE PG SET FOR PL3700
27412-HMS
KIT PL3700 SCREWED FLANGE
30689
TOP TANK FITTING - CABLE PL3700
30969-1
PL3700 ATM PRESS.TRANS. SPEC.CABLE GLAND