Fixed Gauging
Q96 Analog Indicator
The Q96 analog indicator displays values corresponding to the 4-20mA analog signal from any transmitter. This is suitable for installation on free standing or wall mounted panel. The Q96 does not require external power supply.
Overview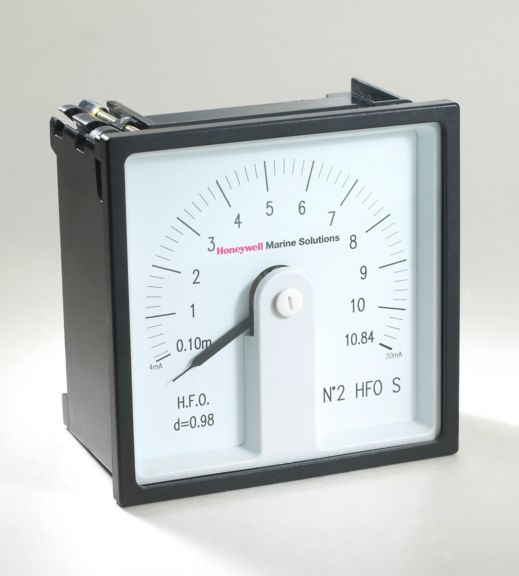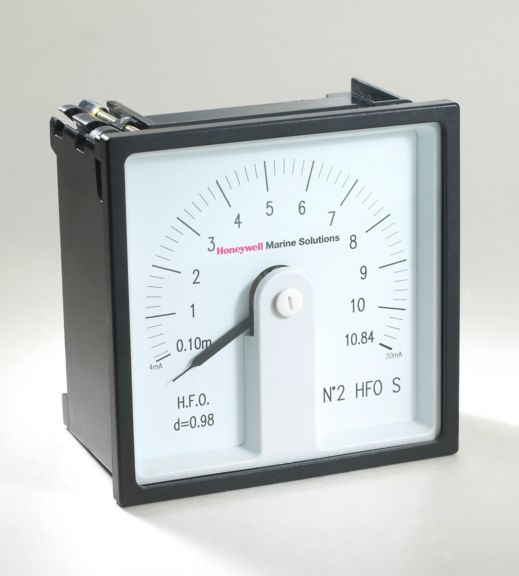 What Is It?
The Q96 is an analogue indicator which displays the level and/or the volume of liquids contained in the tanks of a ship, temperature of the liquid or trim/heel conditions. This instrument can be installed on a free-standing or wall-mounted control panel.
The Q96 is suitable for use with all kinds of transmitters giving 4-20mA output (especially electro pneumatic transmitters [CT801] and electrical level transmitters [PL3700]). The low internal resistance of Q96 enables a copy on a second indicator.

How Does It Work?
The Q96 analog indicator converts the 4-20mA signal from any instrument transmitter to display value on a 240° dial scale customized at the time of ordering. This indicator does not require any external power supply for displaying the corresponding measured value. Installation is very simple with only 2 terminals for connection.

What Problems Does It Solve?
The Q96 analog indicator is the perfect choice of replacement for existing analog indicators without having to do expensive modifications since this indicator does not require external power supply. The installation is very easy to do since there are no configurations or pre-setups required prior to installation. For applications where a quick, simple and easy to install display unit is required, the Q96 is the best choice. The function and range of the analog indicator are easily visible even when not in use.
Name
Description
File Size
Date
Size
Please sign in to activate purchase options
21778-HMS
INDICATOR Q96 ANALOG
26197-HMS
TOP TANK FITTING FLEXIBLE
965294
Q96 ANALOGIC INDICATOR 4-20 MA WHITE SCA