Portable Sampling
HERMetic Sampler GTN for Marine Applications
The HERMetic Sampler GTN Chem is dedicated to applications where closed sampling is required, and when the sampled liquid should avoid any contact with the atmosphere in order to maintain its specifications.
Overview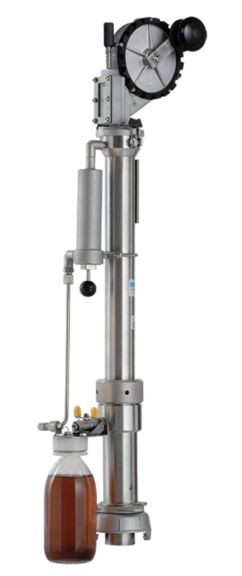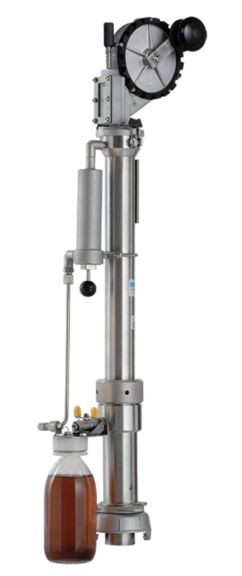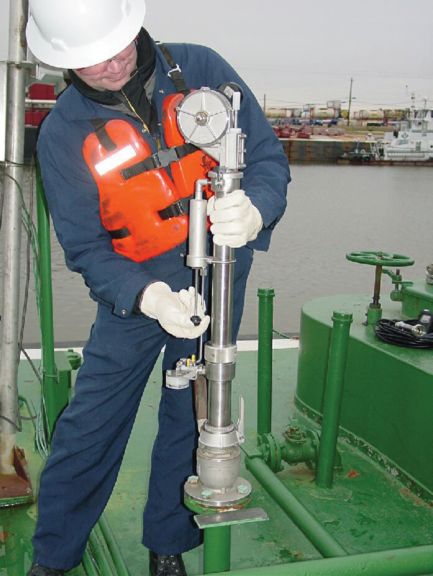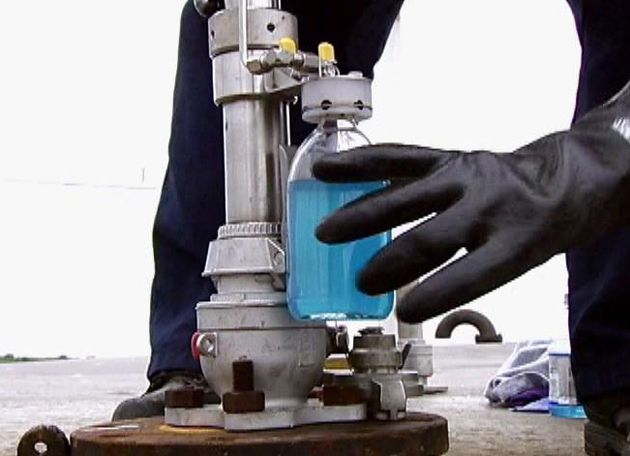 What Is It?
​
The HERMetic Sampler GTN Chem is a portable gas tight sampler with liquid transfer under completely closed conditions into a septum-sealed laboratory bottle. This transfer guarantees the integrity of the sample since the liquid never comes into contact with the atmosphere. A closed vapor recovery system dispatches the vapours back into the tank during transfer of the liquid into the sealed laboratory bottle.
The sampler is ideal in the following cases:
If a representative sample of the content is required
For clean chemicals or refined products
If the sample has to avoid any contact with the atmosphere to maintain its specifications
If no gas release is permitted during sampling operation
For connection on 2-inch HERMetic compact valves exclusively.
The gas tight construction of the sampler avoids pressure release from the tank and exposure to fumes during operation. The equipment is designed and certified for use in potentially explosive areas. It can be fitted with a specific sampling bottle, allowing zone, spot, running or bottom sampling.
How Does It Work?
HERMetic Sampler GTN Chem allows easy installation on 2-inch vapor control valves with quick connect coupling. The sampling height can be read on the graduated tape and the liquid can be transferred into a septum-sealed laboratory bottle after sampling. It carries the KEMA 06ATEX0027 (II 1 G c IIB T6) Construction Safety Approval and complies with the European Union's Directive 94/9 EC. In addition, the sampler has been approved by all major classification societies. The unit complies with a host of regulations, including API (MPMS Chap 17.11).
Technical specifications include:
Maximal tank overpressure: 0,3 bar, 4,4 psi
Tape length: 30m, 100ft
Capacity of sampling bottles: ~0,5 l
What Problems Does It Solve?
The HERMetic Sampler GTN Chem ensures safety by preventing exposure to potential fire, health and air pollution hazards. Additionally, it ensures that the sample taken is never altered or contaminated due to contact with the atmosphere. Users benefit from lower operation and maintenance costs.
Name
Description
File Size
Date
Size
Please sign in to activate purchase options
TS 10087
HERMetic Sampler GTN Chem incl. case
TS 10417
Valve and bottle holder assy
TS 20054
Finger for bottle holder
TS 20056
Spring for bottle/holder
TS 20150
Parallel nipple G1/8''
TS 20153
Special muff G 1/4''
TS 20154
Screw M6 special
TS 20158
Bend needle 16 Ga
TS 20159
Ferrule Swagelock
TS 20163
Female connector SS-100-7-2