Software
Process Instrument Explorer (PIE) Software
Process Instrument Explorer (PIE) Software simplifies the setting up and maintenance of Honeywell's universal digital controllers. PIE supports communication with digital controllers over infrared, RS 485 and Ethernet ports.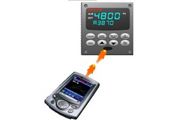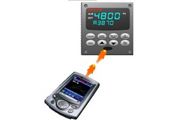 A sound and robust complementing software package helps manufactures make the most of their panel-mounted digital controllers. Honeywell provides a simple and intuitive software program – Process Instrument Explorer (PIE) – to simplify the setting up and maintenance of digital controllers to optimize users' investments.​

What Is It?
PIE is a controller software helps users configure their Honeywell universal digital controllers using a PC (desktop/laptop) or a pocket PC. The controller software supports communication with digital controllers over infrared, RS 485 and Ethernet ports. It gives users access to the same set-up and maintenance information that is available through the instrument's interface. This is especially useful for proactive maintenance planning, troubleshooting or recording of configuration information for future use.

PIE software is available in multiple languages, including English, Spanish, Italian, German and French. The complementing controller software package helps in easy and hassle-free configuration of controllers. PIE helps operators by providing them vital maintenance information about the controllers such as current operating parameters, digital inputs, alarm status and internal or analog input problems instantly.

How Does It Work?
PIE supports infrared communication to connect with the controller. The controller software provided a non-intrusive wireless connection maintaining NEMA4X and IP66 integrity of the instrument and eliminates wiring hassles associated with traditional connection methods. RS-485 and Ethernet communication types are also available as options, bringing further flexibility to users.

The software also offers users the option of uploading and downloading an instrument's configuration and saving it onto their PC or pocket PC for review, modification or archiving. In addition, it helps program the controller to send an email when an alarm condition is encountered.

What Problems Does It Solve?
​Effective, optimal and speedy configuration and operation of panel-mounted digital controllers is crucial for increasing process efficiency. Honeywell complements its universal digital controllers with the PIE software that helps operators optimize their investments in universal digital controllers and benefit from superior process control.
Data Sheet
Name
Description
File Size
Date
Size
Quik-Konnect Thermocouple Specifications
application/pdf 327.08 KB
6/8/2022
327.08 KB
Process Instrument Explorer Software Specification
application/pdf 192.31 KB
6/8/2022
192.31 KB
Name
Description
File Size
Date
Size
Quik-Konnect Thermocouple Specifications
327.08 KB
6/8/2022
327.08 KB
Process Instrument Explorer Software Specification
192.31 KB
6/8/2022
192.31 KB
Name
Description
File Size
Date
Size
Quik-Konnect Thermocouple Specifications
327.08 KB
6/8/2022
Process Instrument Explorer Software Specification
192.31 KB
6/8/2022