OPTIMIZE
YOUR ENERGY ASSETS.
GAIN RELIABLE
AND LOW-COST ENERGY.
In today's competitive environment, C&I customers are increasingly seeking cost-effective, customized, and comprehensive energy solutions that guarantee electricity cost savings without additional capital expenses or an impact on day-to-day operations.
What We Offer
Standard Renewables Integration and Battery Energy Storage System​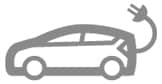 Voltage & frequency regulation

Spin/Non-spin reserve (remote)
What Will You Get?
Increased uptime of production
Reduced energy costs
Reduced carbon footprint
Energy Performance Contract
Integrate energy assets faster with less engineering, and no site downtime
Ensure your assets are running within their warranty limits and you better understand the cost of operations

Securely monitor, control, and optimize your energy assets
Reduce grid energy consumption during peak demand/pricing and shave grid peaks to increase the lifetime of grid infrastructure
Ensure reliable power supply from cleaner energy to reduce carbon footprint
Peak predictions
Save your training and operational costs
No CAPEX investment, pay per use model
Use energy resources intelligently to maximize ROI of your energy assets
ebook
Five Ways To Optimize Renewable Energy Assets

Learn How To Extract More Value Out Of Your Renewable Energy Assets
Solution Note
Hybrid Power Solution Reduces LCOE and Carbon Emissions
Solution Note
Honeywell GT-BESS Provides Remote Site Power Optimization
Case Study
For a Canadian renewable and clean energy provider, an innovative battery energy storage system helped to address electric consumption requirements and reduce costs for customers while supporting a vision for a sustainable future.
Energy Storage as a Service
Honeywell and Alturus collaborate to provide Energy Storage as a Service (ESaaS) and deliver meaningful performance.