Series 600 Pilot Regulators for Pilot operated Gas Pressure Regulators
HON 655-DP
HON 655-DP is a standard design pneumatic pilot for gas pressure regulators according to DIN EN 334. It can be used for both outlet and differential pressure control (for flow restriction by means of orifice plate on downstream site).
Overview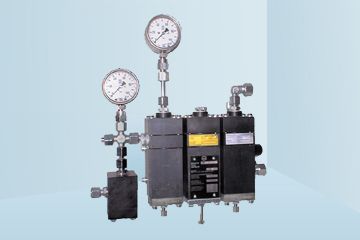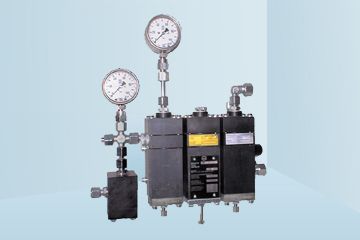 Features and Benefits:
Pilot with modular pilot and differential pressure stages
With inlet-pressure and loading-pressure gauges and upstream fine-mesh filter
HON 905, also available with outlet pressure gauge (optional)
Optionally with vent valve HON 915
Suitable for non-aggressive gases, other gases on enquiry
CE registration according to PED in combination with HON gas pressure regulators
According to DIN EN 334, the pilot is an integral component of this device
Max. admissible pressure PS = 100 bar
Max. inlet pressure pu max: up to 100 bar
Outlet pressure range Wd
Outlet pressure 0.3 bar to 90 bar
Differential pressure 0.05 bar to 1.2 bar
All mechanical components of this device are without potential ignition sources and/ or hot faces. They are not subject to ATEX 95 (94/9/EC). All electronic accessories, on the other hand, meet ATEX requirements.
Name
Description
File Size
Date
Size
Please sign in to activate purchase options