Trendview - Paperless Recorders
Multitrend Recorder
The Multitrend electronic data recorder is part of Honeywell's paperless recorder family. It represents the latest in recording technology by providing the ability to capture continuous and batch data electronically, making data analysis easier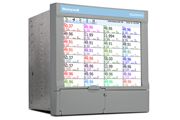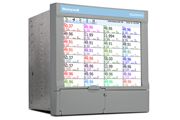 The Multitrend paperless recorder reliably records electronic data in a secure format from directly connected sensors or transmitters that can be used for documentation of the process conditions and process improvement. Its large 12.1" diagonal high-resolution display provides the best solution for viewing process data from a distance, while the 48 analog input capabilities provide the means to monitor all critical and most secondary parameters in a given process.Users can customize the display of the Multitrend to gain an easy understanding of what is happening in the process. This also allows operators to make the best decisions regarding the actions required based on the data displayed. Its Ethernet feature, along with the TrendServer Pro software, provides plant-wide connectivity to the recorder.
Application Note
Name
Description
File Size
Date
Size
The TrendView Recorders provide efficient methods to save and document process data to easily provide historical records of process performance.
PDF 397.01 KB
6/8/2022
397.01 KB
Brochure
Name
Description
File Size
Date
Size
Paperless Recorders and Data Acquisition solutions: eZtrend, Minitrend, Multitrend and DR Graphic recorders
PDF 3.52 MB
6/8/2022
3.52 MB
Data Sheet
Name
Description
File Size
Date
Size
X Series Advanced Graphic Recorders.
PDF 1.24 MB
6/8/2022
1.24 MB
GR Series Advanced Graphic Recorders
PDF 1.06 MB
6/8/2022
1.06 MB
Name
Description
File Size
Date
Size