Control Valves
VR400/VR800 Series
VR400/VR800 and V473x/V873x Series. Class "A" Servo Regulated Combination Valves.
Overview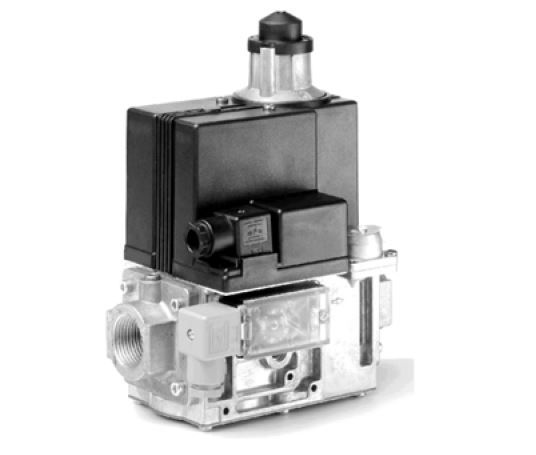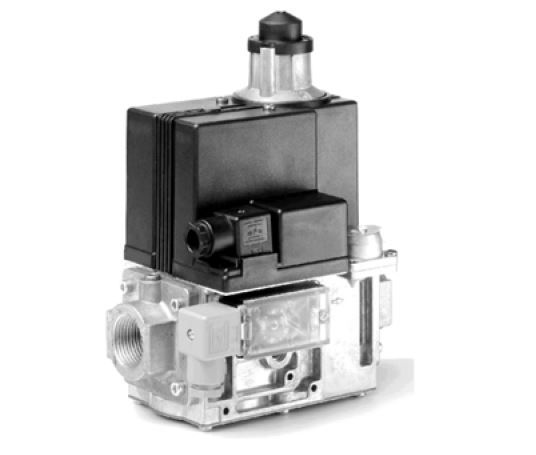 The VR400/VR800 series class "A" servo regulated combination valves are suitable for the control of gaseous fuels in gas consuming appliances according to international standards. The VR400 Series valves are used for control and regulation of gaseous fuels in gas fired power burners, atmospheric gas boilers, melting furnaces, incinerators and other gas consuming appliances. These combination valves are available in three different versions:
VR415/VR815 (pipe sizes 1/2")
VR420/VR820 (pipe sizes 3/4")
VR425/VR825 (pipe sizes 1")
VR432/VR832 (pipe sizes 1¼")
VR434/VR834 (pipe sizes 1¼")
Name
Description
File Size
Date
Size
Please sign in to activate purchase options
Part Number
Description
Order Online
CO020012
DINFACE CONNECTOR FOR VR400 SERIES. COLO
CPCSE20025
SCHEDE ELETTR. X SERVO-COMBI(DBI)
CPCSE20026
SCHEDA ELETTR. X SERVO-COMBI (IP)
TP030008B
PLUG ASSEMBLY G1/8"
V4730C1006-0000
SERVO-COMBI 1/2" 100MBAR 120V IP VENTURI
V4730C1014-0000
SERVO-COMBI 3/4" 100MBAR 120V IP VENTURI
V4730C1022-0000
SERVO-COMBI 1" 100MBAR 120V IP VENTURI U
V4730C1030-0000
SERVO-COMBI 1 1/4" 100MBAR 120V IP VENTU
V4730C1063-0000
SERVO COMBI DN25 100MBAR 120V SPECIAL
V4730C1071-0000
SERVO COMBI DN15 100MBAR 120V SPECIAL