OneWireless Network
Wireless Device Manager
Honeywell OneWireless™ Wireless Device Manager (WDM) manages the ISA100 Wireless™ (IEC 62734) field device network and field instrumentation.
Overview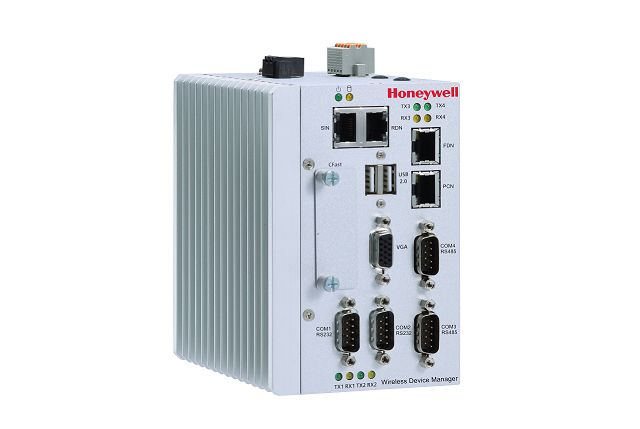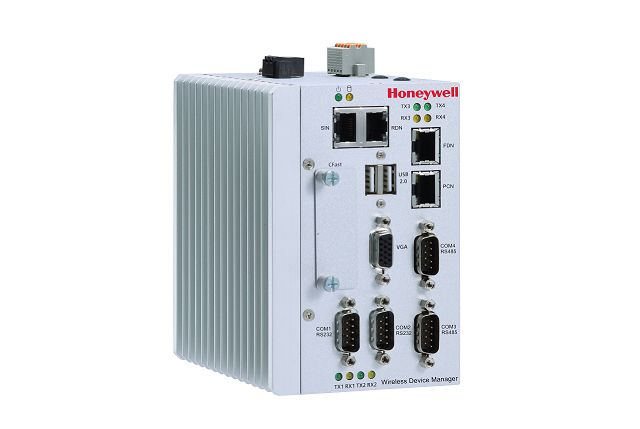 WDM hosts the ISA100 Wireless system manager, security manager and gateway.
As a gateway, WDM handles communication between ISA100 Wireless field instruments and information systems. It hosts a rich portfolio of interfaces, including Modbus, HART, OPC-UA, OPC-DA, and Experion CDA, Honeywell Enraf and Gateway General Client Interface (GCI)
As a system manager, it governs field devices and the communication between them
As a security manager, it issues security keys to wireless devices for joining the wireless network.
With WDM, users are able to:
Rapidly integrate wireless field instruments into their control and advanced applications
Easily monitor and troubleshoot the wireless network with preconfigured report and key performance indicators
Reduce cyber security threats with an application proxy agent and a secured HTTPS-based interface
Increase data availability and overall network reliability through redundancy capabilities.
Brochure
Name
Description
File Size
Date
Size
A complete look at our wireless portfolio of network equipment and field instrumentation portfolio.
application/pdf 6.04 MB
6/8/2022
6.04 MB
Manuals and Guides
Name
Description
File Size
Date
Size
Specifier for OneWireless Software Orders
application/zip 13.65 KB
6/8/2022
13.65 KB
OneWireless Wireless Device Manager, 34-XY-16-97 Issue 9
application/pdf 123.42 KB
6/8/2022
123.42 KB
Honeywell's OneWireless RF Lite is a graphical, standalone software tool to plan and estimate an ISA100 Wireless or Wi-Fi network.
application/pdf 189.76 KB
6/8/2022
189.76 KB
Data Sheet
Name
Description
File Size
Date
Size
Honeywell OneWireless Network is a Multiprotocol Wireless IO & System capable of supporting ISA100 Wireless, WirelessHART and Wi-Fi on same infrastructure
application/pdf 292.31 KB
6/8/2022
292.31 KB
OneWireless Wireless Device Manager Specification
application/pdf 1.24 MB
6/8/2022
1.24 MB
Name
Description
File Size
Date
Size
Name
Description
File Size
Date
Size
Name
Description
File Size
Date
Size