Volume Converters
MiWireless Volume Corrector
The MI Wireless product line provides a comprehensive selection of communication hardware and power supply systems optimized to integrate with Mercury Instruments' precision measurement instrumentation.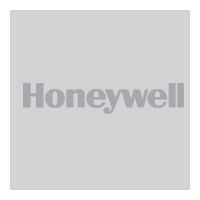 What Is It?
​The MI Wireless product family of modular power, communication and instrumentation assemblies is available with a CSA class 1 division 2 hazardous area notification. The complete suite of options includes software solutions that work seamlessly with the hardware.
How Does It Work?
​Turnkey MI Wireless solutions may be configured with:
Communication Hardware:
AirLink
Honeywell CNI2 radio modem
Antenna Assembly:
Barriers:
AC Input/Output
Pulse
Serial
Accessory Boards
Mercury Instruments' Protocol Translator board
4-20mA board
Modem Control Board
Battery Voltage Monitoring Board
Voltage Regulators:
6VDC Input
6VDC Output
9VDC Output
Power Supply:
Solar panel
TEC-8 Watt Solar Power
Rechargeable Batteries
AC
Dual Alkaline Batteries
TEC-2 Watt
What Problems Does It Solve?
​Providing an unparalleled number of options, the MI Wireless product family helps users meet their data acquisition needs.
Please sign in to activate purchase options
Part Number
Description
Order Online
22-1064
KIT-INDEX COVER PLATE COMP.
04-07-03-10-KIT
KIT-INDEX COVER PLATE COMP.
22-1019-10-KIT
KIT-INDEX COVER PLATE COMP.
04-07-03-12-KIT
KIT-INDEX COVER PLATE COMP.