I/O Modules
Process Manager I/O
One of Honeywell's flagship offerings, Process Manager I/O is a well proven, highly available and extremely robust chassis-based I/O solution that brings extreme flexibility and functionality to users.
Overview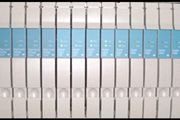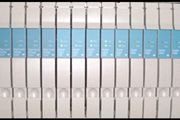 All components of Process Manager I/O can be implemented in a redundant fashion, providing a solution with no single point of failure. Process Manager I/O modules can be placed local or remote to the control processor.
Process Manager I/O integration also makes it easy and cost effective for users to migrate existing legacy systems to the Experion paradigm. The I/O modules can be used with the Process Manager, C200 or C300 controller to provide 'plug and play' transition.
The Process Manager I/O family offers:
Extensive fault checking and reporting
Robust, automatic and bumpless redundancy
Fully integrated power system (optionally redundant) with easy-to-wire 24 volt field power
Highly secure and deterministic I/O data transfer.
Name
Description
File Size
Date
Size
Please sign in to activate purchase options
Part Number
Description
Order Online
30747074-005
PANDUIT, GRAY 4IN X 4IN X 6FT
30754661-011
FUSE SUBMINI 0.25A
30754661-021
2 AMP MICROFUSE
38003026-150
UCN FIBER-OPTIC EXTNDR 8K AC POWERED, CC
38003026-250
UCN FIBER-OPTIC EXTNDR 8KM 24 VDC, CC
42601193-002
HRNES PE CIRC BREAKER
42601902-002
DIGITAL ISOLATOR