I/O Modules
Series C I/O Modules
Series C is Honeywell's flagship I/O family which combines the success, experience, and innovative technology the organization has delivered for over 30 years. It ensures reduced footprint, easy installation, hassle-free maintenance
Overview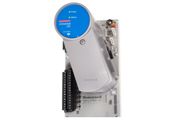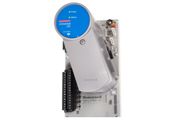 Series C I/O family is equipped with a unique, patented heat channeling form factor and its components can be implemented in a redundant fashion to provide a solution with no single point of failure. Its highly flexible modules can be placed both local and remote to the control processor. The additional benefits of using Series C include:
Greater I/O channel density and efficient cabinet heat dissipation and management
Lower installed cost
Easier maintenance
Enhanced robustness and security.
The Universal Process I/O module, based on Universal Channel Technology, reduces or eliminates marshalling, but most importantly, allows immediate configuration without the need for additional hardware. In addition, Honeywell is the first to use Universal Channel Technology to completely liberate process I/O and control cabinets from channel type hardware dependency. This eliminates the need for custom hardware alignment with different I/O configurations, allowing easy last-minute design changes and smaller footprint. It also enables Universal Cabinet designs to be standardized, significantly reducing engineering cost and schedule.
Technical Note
Name
Description
File Size
Date
Size
Series C I/O User Guide
application/pdf 48.59 MB
6/23/2022
48.59 MB
Data Sheet
Name
Description
File Size
Date
Size
Experion Series-C Platform Specification
application/pdf 344.45 KB
6/17/2022
344.45 KB
Experion Series-C I/O Specification
application/pdf 781.35 KB
6/17/2022
781.35 KB
Experion Series C Turbomachinery I/O Specification
application/pdf 990.69 KB
6/17/2022
990.69 KB
Name
Description
File Size
Date
Size
Name
Description
File Size
Date
Size
Name
Description
File Size
Date
Size
Please sign in to activate purchase options
Part Number
Description
Order Online
51156323-100
SC MARK-II FOE DIN Rail INSTALL KIT
51202684-200
Weidmuller FTA with PE Feedthrough
51202699-200
Cable Assembly, 32 pts, 16 ch, 1m
51202971-202
COMBO IOLINK PAIR,4 DROP,9IN PITCH, GRY
51202971-212
COMBO IOLINK PAIR,4 DROP,9IN PITCH, VIOL
51202971-402
COMBO IO LINK 3-DROP CABLE GRAY
51202971-412
COMBO IO LINK 3-DROP CABLE VIOLET
51202971-512
COMBO IOLINK, 6 DRP, 6 IN PTCH, VIOLET
51203159-100
Alarm Cable - Redundant option, COTS PS
51203160-100
Cable-DC Power, Header, L =700 mm