Controllers
ControlEdge™ Unit Operations Controller
ControlEdge™ Unit Operations Controller (UOC) delivers a powerful DCS solution in a compact form factor.
Overview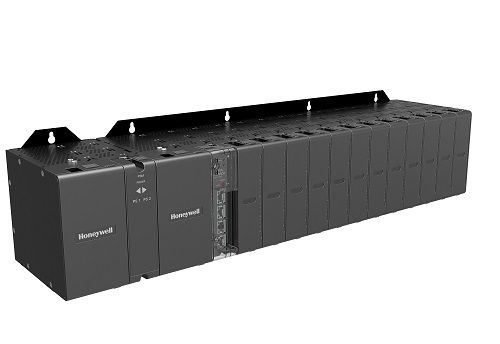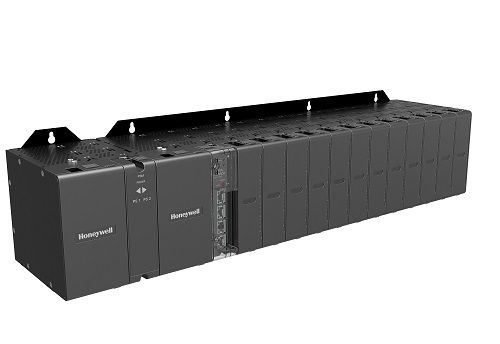 Honeywell brings its extensive DCS power to a smaller, more flexible form factor. The modular Unit Operations controller (UOC) extends the Experion control environment to a form factor that fits in even the smallest plant. The ControlEdge UOC offers built-in Fault Tolerant Ethernet, ModbusTCP, and EtherNet/IP. ISASecure Level 2 certification ensures safe connection to smart motors, drives, and PLCs.
The UOC provides a full set of DCS control features and can be mounted in standard or custom cabinets as well as in existing cabinets. The controller eliminates hardware and utilizes optional industry-standard virtualization and cloud technology. The UOC also provides a standalone, fully functioning class-based batch system without requiring a separate batch server. Learn more about Experion Batch here.
How Does It Work?
ControlEdge™ is a next-generation family of controllers providing secure connectivity, optimized operations, and maintenance efficiencies to meet diverse automation needs.
UOC and Virtual UOC extend the Experion control environment to a smaller footprint. You get consolidated firewall, controller, and Ethernet I/O communications in a single module. Use ring I/O topologies to eliminate switches for field I/O.
Configured applications can be tested and validated in the cloud or locally in the Virtual UOC, and then downloaded to the physical UOC without reassignment or further testing and validation. The Virtual UOC also decreases hardware footprint when a physical controller isn't needed and provides increased availability leveraging fault-tolerant virtualization technology.
Increase availability with same-rack or rack-to-rack controller redundancy. Add redundancy on the fly, forever, or just for controller firmware upgrades while on process.
What Problems Does It Solve?
ControlEdge UOC delivers the required level of power and capacity users need in a cost-effective manner.
Reduce hardware footprint.
Increase availability.
Streamline testing and validation - move control strategies from testing to production effortlessly.
Ensure Cyber security for connected equipment.
The mightiest control is available to even the smallest of processes
Name
Description
File Size
Date
Size